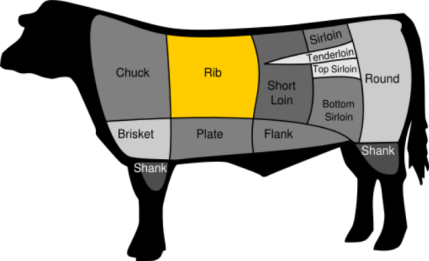 Do you have a stand-alone freezer? Would you like to have 80-90 lbs of premium Beltie Beef at your fingertips--ready for the grill? For the first time, Cypress Grove is offering quarters of our premium Beltie beef for sale.

Buying a Beltie beef quarter will offer the convenience of having a supply of these top-quality steaks, roasts and burgers ready-to-grill right in your own house. Even better, you save money, as our beef-quarters are 20-25% or more below our average retail cut price.

You will get:
One-quarter from one of our premium beltie beefís - approximately 80-90 pounds of finished cuts
Processing at Das Schlatt House in Arthur IL
Vacuum packing in clear plastic for all cuts
Delivery of the prepared cuts direct to your freezer

The Beef:
You can purchase a one-quarter or one-half share from a Cypress Grove Beltie.
Our beef is all pastured, grass fed, natural, no antibiotics and no hormones.
Compared to the USDA standard, our Beltie beef is lower in saturated fat, calories, total fat and cholesterol.
In addition to the added health benefits, Beltie beef packs a delicious punch of flavor thanks to the fine marbling in every cut of beef.
Preparation:
Top-Quality Fabrication - We use Das Schlatt House in Arthur for our fabrication, as we have found their quality and consistency to be the best in the area.
Dry Aging - In order to develop the most tenderness and best flavor, we dry-age the beef at the locker for up to three weeks.
Vacuum Packed Cuts-The cuts are then all vacuum-packed in clear packages which are great for locking in freshness and make thawing easy with hot-tap water alone.
Delivery:
To-Your-Door when itís ready
We will pick-up the meat and deliver it direct to your freezer.
Interested? We have limited supplies, so please contact us
to discuss prices and availability!